POINTING PEOPLE
TO LIFE IN CHRIST
BY MAKING DISCIPLES AND MAKING JESUS FAMOUS.
We are so glad that you are here. Our hope is that you would experience Life in Christ with us. We are a church who desires to see Jesus made famous in our lives, homes, and city. Helping people know freedom found only in Jesus is our passion. Lifepoint is willing to do Whatever it Takes to reach people far from God and lead them to maturity in Christ. While we don't do church just like everyone else, our core beliefs are the biblical foundation for our faith. Our ministry decisions and practice are driven by our core values. This weekend is the perfect time to visit Lifepoint! You are our honored guest!
We had an amazing Connect Night this year! We have 24 different Community Groups you can sign up for this upcoming semester.

We believe so strongly about the importance and the impact of community + want this to be an chance for you to find a place where you belong. We want you to find a group that you can partner with and do life together, as well as encourage and pray for one another.
One of the things we are called to do as believers is to grow and be equipped in our faith. That's where Equipping Classes play a part of your faith journey. We will train and equip you in the areas of faith and daily life that will help transform your walk with Christ.

Our November set of classes will be held on the first three Wednesdays of the month. We will meet at Highpoint Market from 6-7PM and discuss the topics of Stewardship & Finances.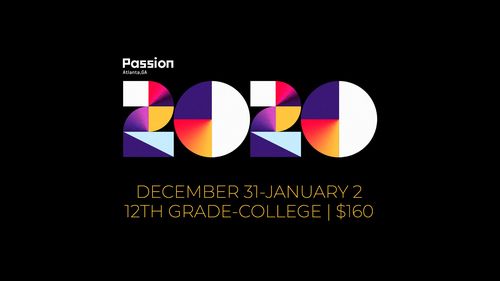 Passion 2020 is coming up December 31st to January 2nd! This is fantastic conference that is put on every year for college aged students and early career adults in Atlanta, GA. This is for ages 18 to 25.